Ayaan Qarbe was born in the countryside of Eyl district, a historic town that was once home to one of Somalia's anti-colonial leaders, Sayid Mohamed Abdulle Hassan. Eyl is part of the Nugal region.Her father was an officer with the Somali Chamber of Commerce at the time, and her family moved to the Somali capital Mogadishu, and after some time they relocated to Jariban district in the Mudug region of central Somalia.
She completed her primary school in Jariban, but once again her father was transferred to Mogadishu, where Ayaan completed her high school education. When she finished high school, she already has chosen her career path and what she wanted to do with her future. Ayaan chose to join a college she had always dreamed of serving her country in uniform, she joined Jaalle Siyad's military training college, which produced most of the Somali National Army. "After graduating from Jaalle Siyad Military College, I started working in Mogadishu, and I was assigned to national service in different regions of the country," said Ayaan.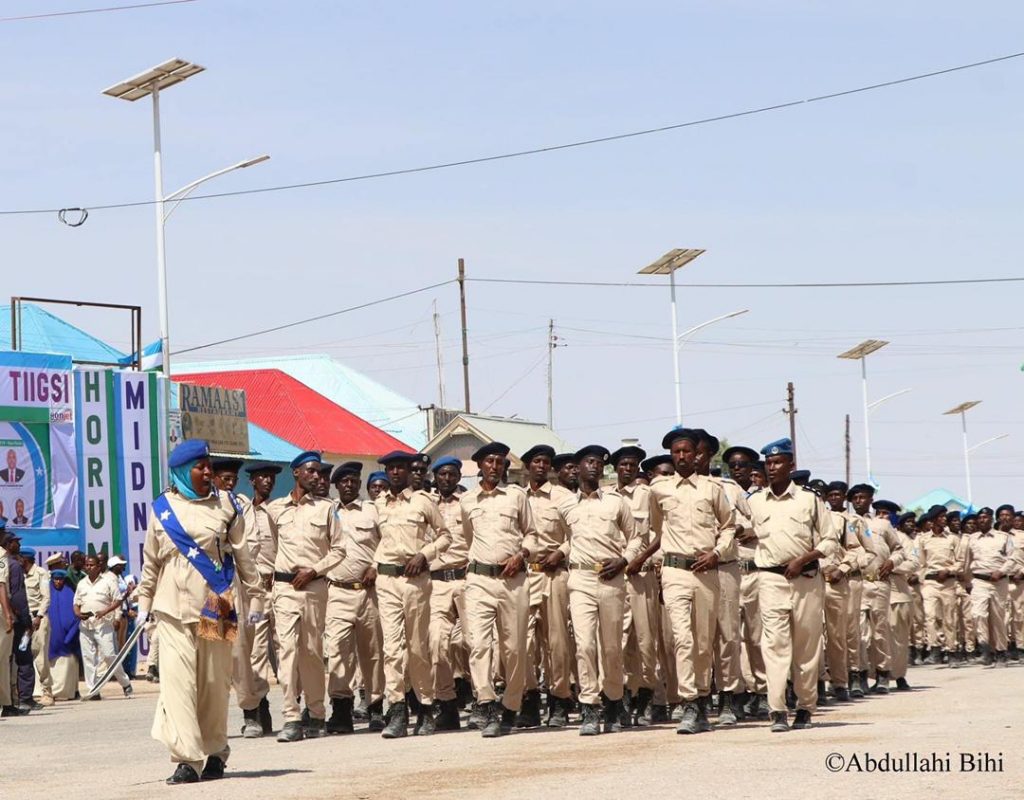 While serving the nation, the central government of Somalia collapsed. Then people started fleeing to different parts of the country and the neighboring countries. This time, Ayan is a mother, she fled with her young children to save their lives. She went to Bosaso. Due to the difficult life after the collapse of the Somali National Army, the country was in a state of war at that time, as she could not work in her chosen career, Ayaan decided to take on a different job.
"I have never seen or come to Bossaso. I fled with two children. I decided to open a restaurant to earn a living and support my children. It was a tough situation, but I persevered," she reminisces. A few years later, Puntland, the first regional administration in the country, was established in 1998. Ayaan returned to the army and joined the Puntland security forces. During her time in the army and working in various cities, Ayan served in many positions, she was selected in 2004 as a police trainer, contributing over the years to the training of more than 10,000 troops from all regions of Somalia who were trained in Carmo Police Academy.
With the collapse of the central government, the work of the army was generally not easy, especially for a woman in many circumstances. The first thing that surprised her was that society believes that a woman is not good at military service and should stay at home. Apart from the difficult circumstances, she shares with her fellow military personnel, Ayaan faced prejudice due to society's belief that women are not fit to serve in the military.
"My husband was a scholar who understood the situation I was working in. He did not challenge me but he supported me," said Ayaan. "Motherhood itself did not stop me from doing my military service," she added. At the moment, women are part of the various branches of the army, as well as part of the army leadership. Ayaan, who holds the rank of Colonel, is one of the current leaders of the Puntland Police Force, in particular, she was newly appointed as the Commander of Community Police.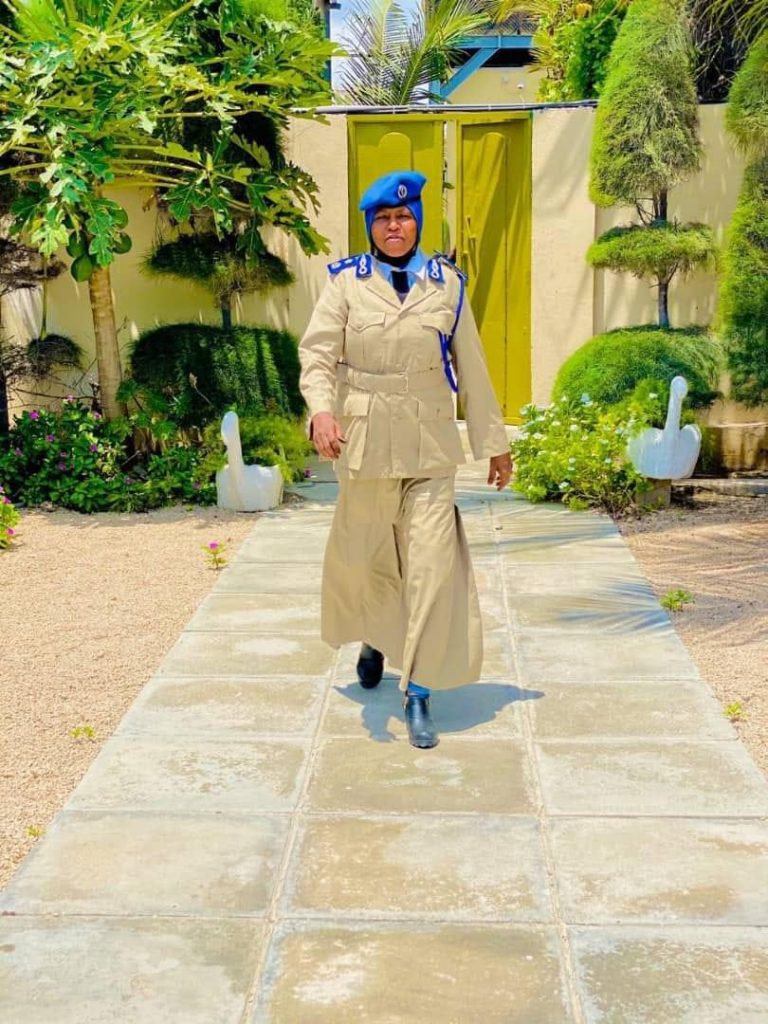 She received the rank of colonel 7 years ago, for her long service, knowledge and experience in the army. She was trained at the prestigious Jaalle Siyad Military College, where most of the Somali army and police officers graduated. During her tenure, Ayaan also trained a large number of female police officers, who now operate in all police stations in Puntland. Ayaan wants to train and mentor more young girls who serve this job as she and her peers will retire.
In addition to being a senior officer, Ayaan also contributes to the protection of human rights, especially for women who are victims of violence, including rape. She ensures that the alleged perpetrators of these acts are brought to justice, so the victims of violence can get justice, and that such acts can be stopped in the community. She earned various honors for these her service.
Ayaan Abdullahi Qarbe decided to work on the development of the army, to help produce a new generation of men and women who serve in unifrom, and encourage women to be a major part of the armed forces of the country.
Ayan sets an inspiring example for all Somali women and girls who are despite battling many challenges are still committed to the welfare of their families, communities, and nation.