WIMISOM has organized and held in Garowe a two-day training of trainers (TOT) on facilitation of effective trainings on principles of good journalism. The training was implemented with support from National Endowment for Democracy NED and is part of a project on Enhancement of the Capacity of Female Journalists.
The beneficiaries of the training included experienced journalists, trainers and lecturers at journalism institutes in Galmudug and Puntland. The ten beneficiaries work in several regions of Galmudug and Puntland States including: Nugal Mudug, Bari, Galgadud and Sanaag.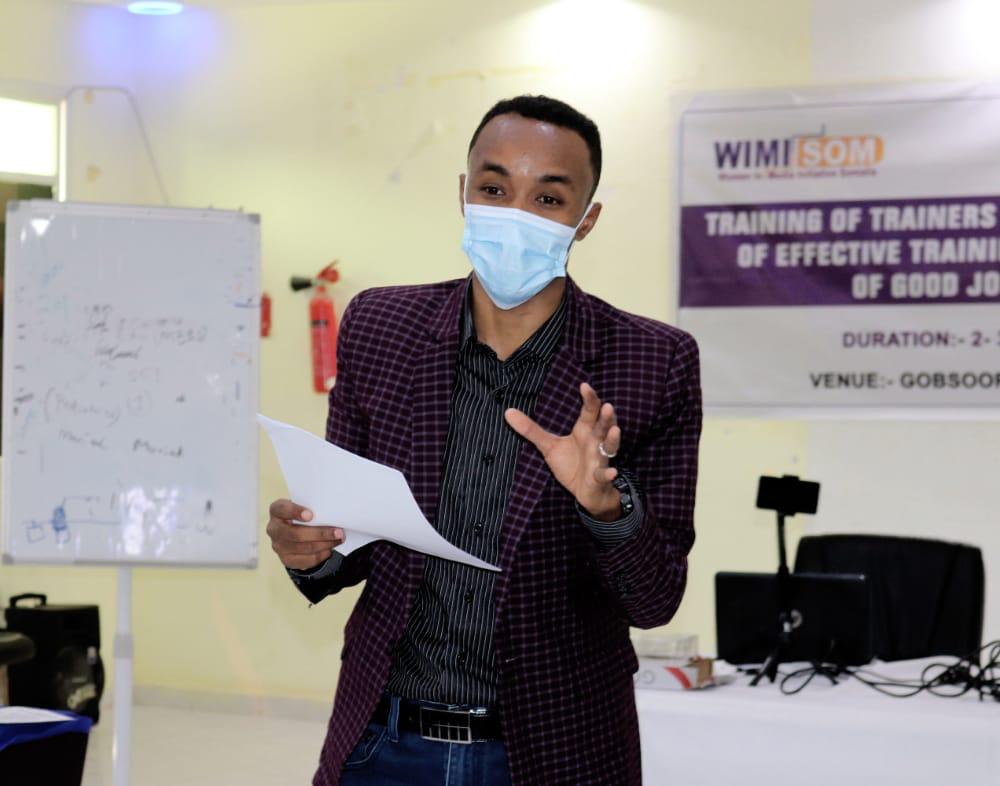 The objective of this training was to impart in the participants knowledge and skills on organizing and facilitating effective trainings on the basics and principles of good journalism. Nasra Abdirisak, the executive director of WIMISOM in her remarks to the participants have elucidated the importance of this training and the need for enhancing the capacity of journalists through continuous learning and sharing of resources and experience. She explained to the participants that they are expected to conduct at least one training at their media houses upon return to share the knowledge and skills with their colleagues.  
The training included many sessions through the two days and covered many topics on basics of journalism, principles of good journalism methodology of teaching and strategies for conducting effective trainings.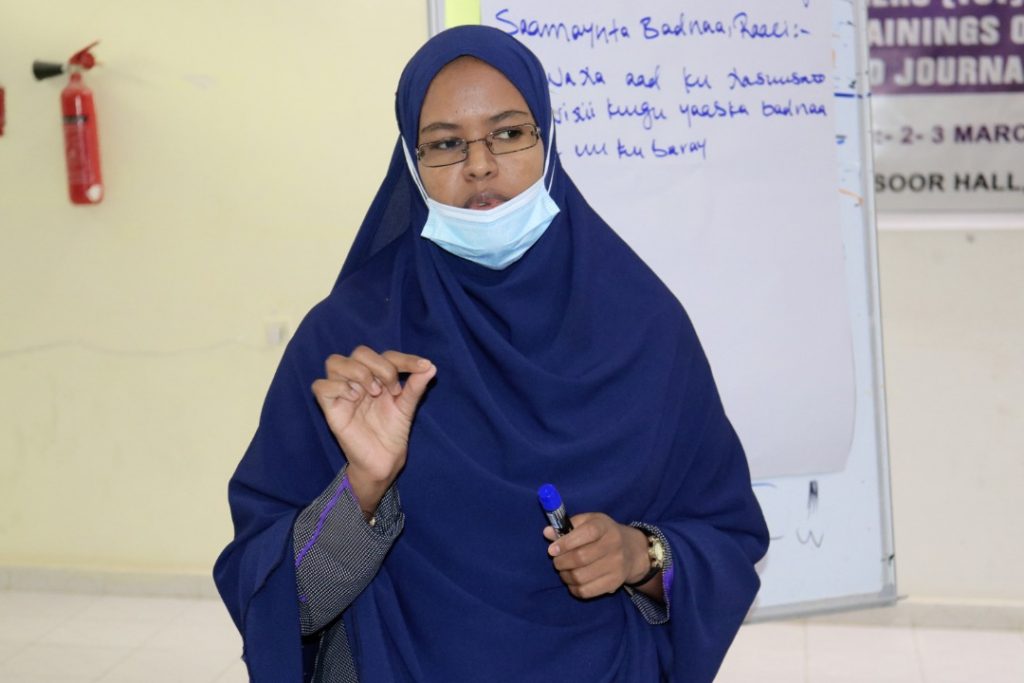 The participants have shared their appreciation for such learning opportunity and promised to share the knowledge with their colleagues and to apply the lessons they were taught to their work in journalism and in teaching journalism.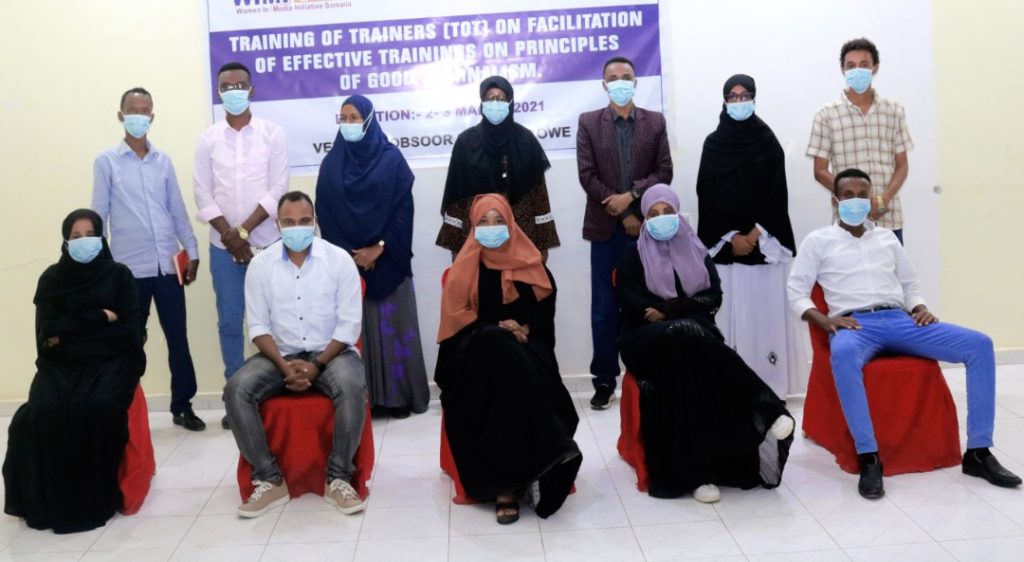 In conclusion, the participants of this training in coordination with WIMISOM will organize trainings at their media houses to facilitate sharing of knowledge and to contribute to the enhancement of the capacity of journalists in their workplace and regions.