WIMISOM getting support from THE COLLABORATION ON INTERNATIONAL ICT POLICY FOR EAST AND SOUTHERN AFRICA (CIPESA) in the context of African Digital Rights Fund ADRF organized a three-day training on digital security for women journalists and women-led media organizations in Garowe, Puntland Somalia.
This Training of Trainers (TOT) is part a project on strengthening digital security knowledge of women journalists and women-led media organizations in Somalia. Nasro Abdirisak, the executive director of WIMISOM in her opening remarks has stated that WIMISOM stands for the empowerment of women in media and that this training on digital security is very vital for the work of media professionals nowadays. She has expressed her gratitude to CIPESA for funding this project.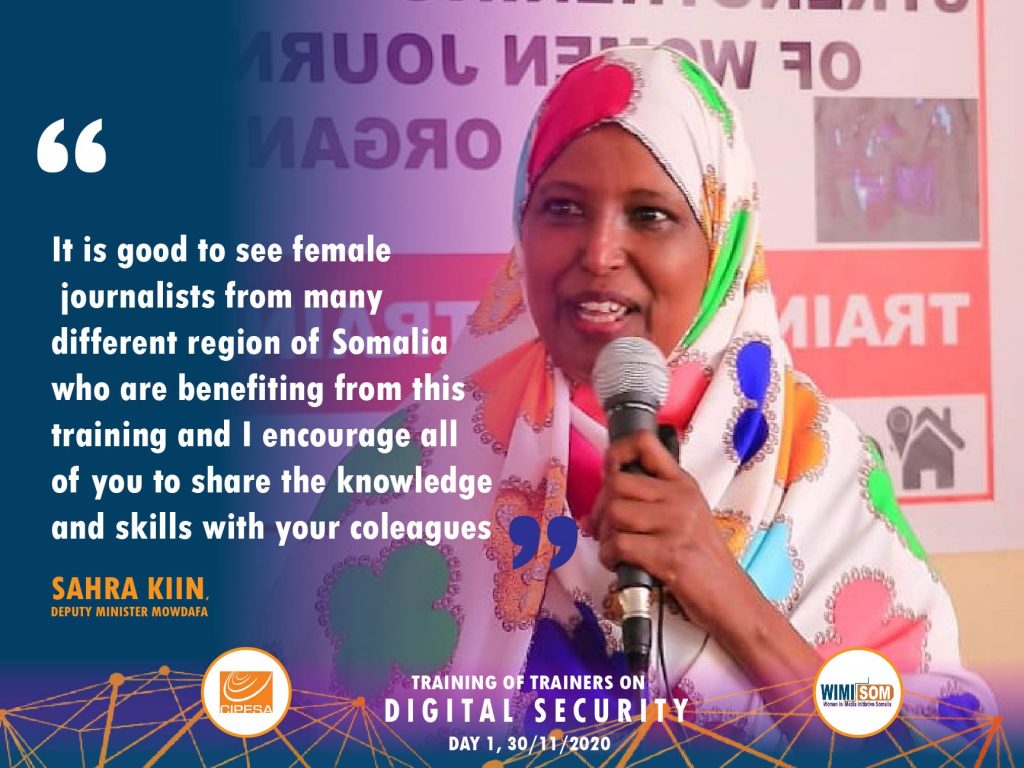 Sahra Kiin, deputy minister of Puntland Ministry of Women Development and Family Affairs(MOWDAFA) who has officially launched the training has praised WIMISOM on its efforts of capacity building for female journalists and their advocacy for women in general. She reiterated that it is good to see female journalists from many different regions of Somalia who are benefiting from this training and she encouraged all to share the knowledge and skills with their colleagues.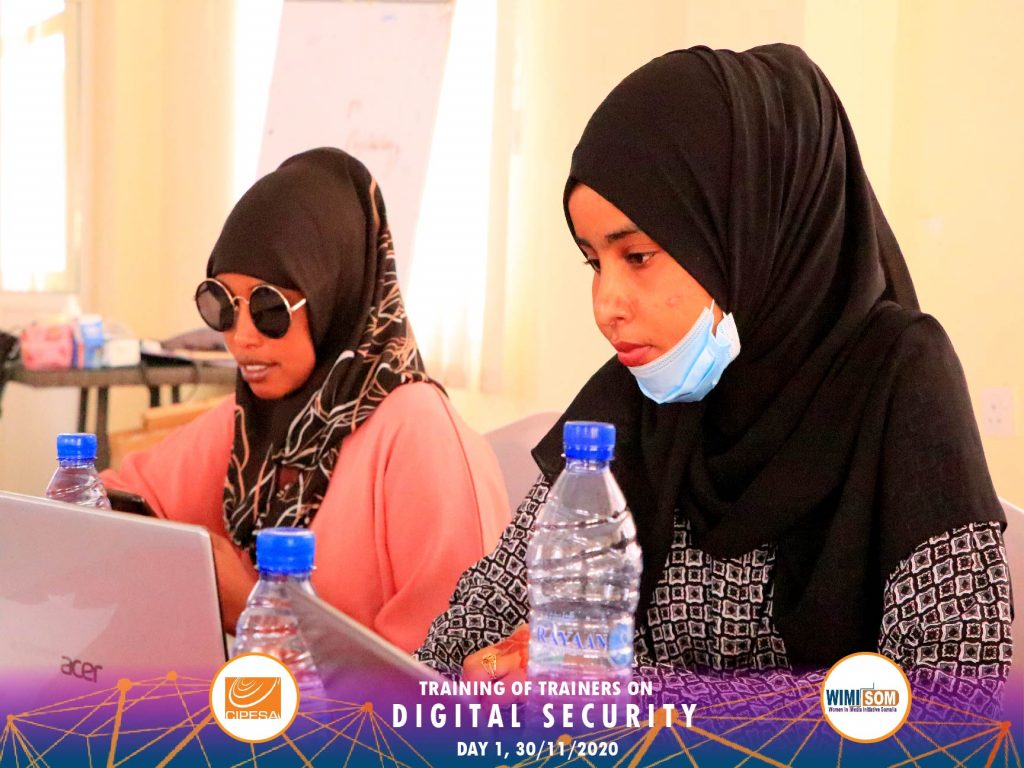 During the three-day training, the trainees will be provided with knowledge of digital security and basic skills in web browser security, protection against phishing and malware, safe use of social media, email account security and secure password and encryption of data. The beneficiaries of this training will in their turn train their fellow female journalists and share the knowledge and skills with them.
This training is very critical at this time since digital threats, online harassment and censorship against journalists and social rights activists in Somalia are on the rise.