WIMISOM held in Bosaso a public forum on the developmental and social services needs of Bosaso.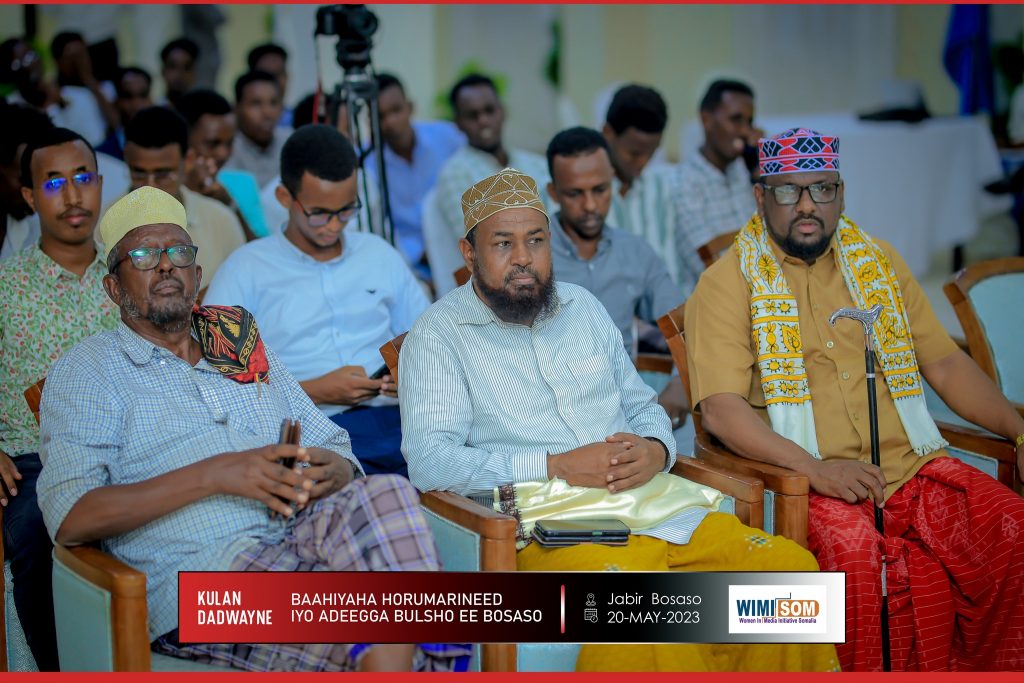 The forum brought together community leaders, scholars, civil society, and Bosaso local council candidates from 6 political associations including KAAH, SINCAD, MIDEEYE, IFIYE, MUSTAQBAL, and SHAQAALAHA to discuss their strategies for addressing the developmental strategies and the challenges facing the city and its people.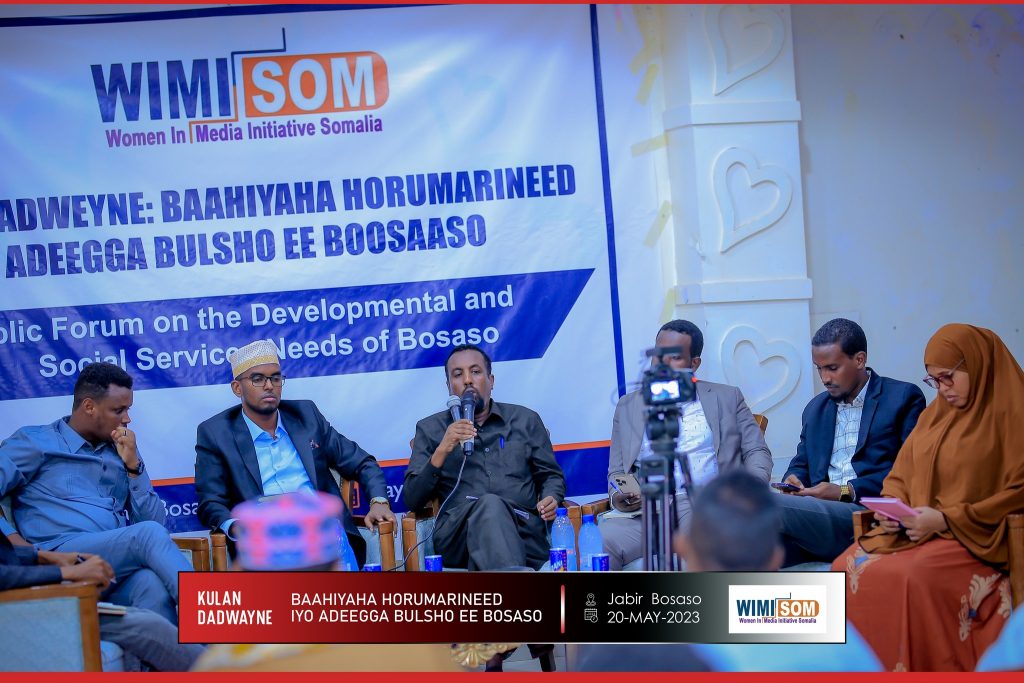 The head of WIMISOM programs, Yahye Mohamed Mohamud, who gave a brief speech at the beginning of the forum, informed that the purpose of the meeting is to create an environment where the community and city council candidates share their ideas and experiences in order to ensure that the social needs and challenges facing Bosaso city are addressed.
The Deputy Chairman of the Puntland Transitional Election Commission (TPEC) Ali Jama Farah (Dhegacade) praised this forum and encouraged the candidates to present their plans to the community so that their action plans reflect the needs of the community and the community elect the local council members based on competence, efficiency, and performance.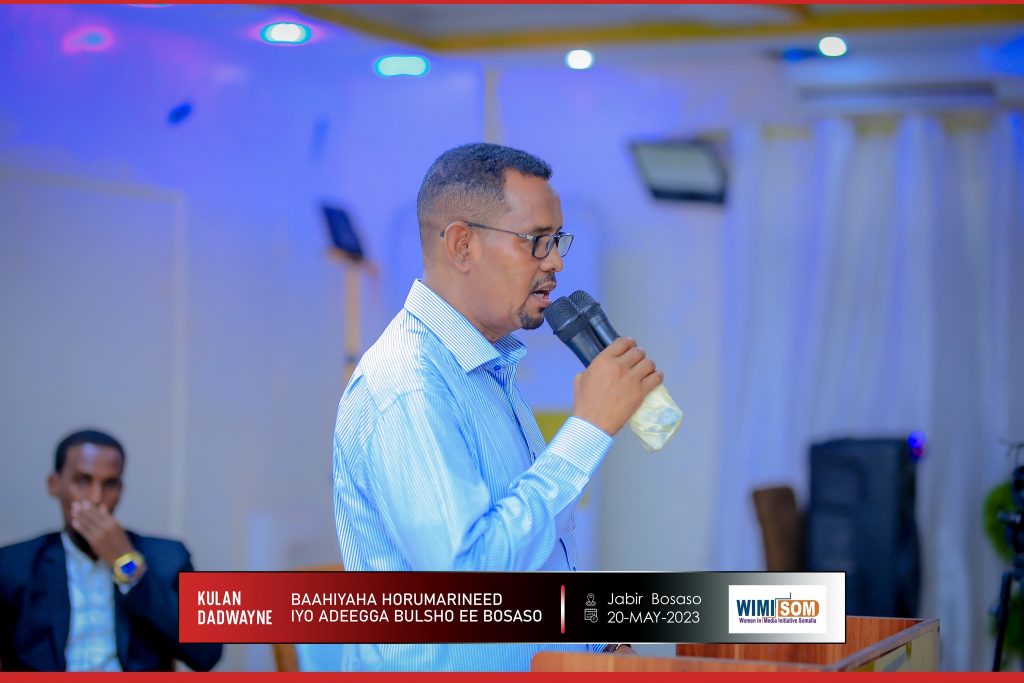 The meeting, which was extensive and took a lot of time, discussed many issues related to the state of the city, the need for social services, the action plans of the various candidates, and how to develop the city.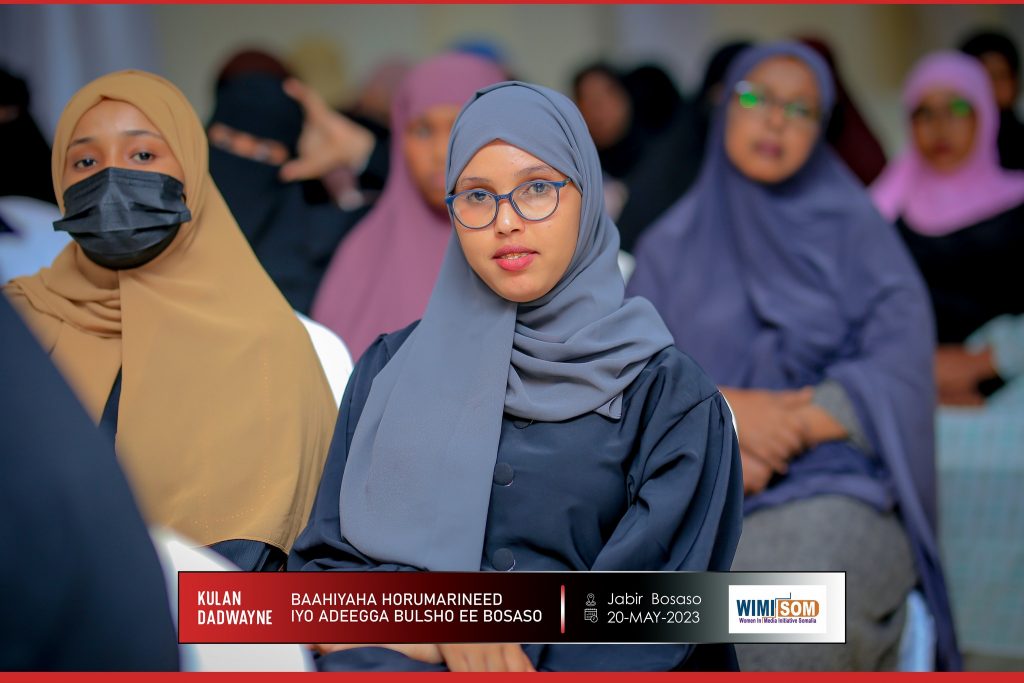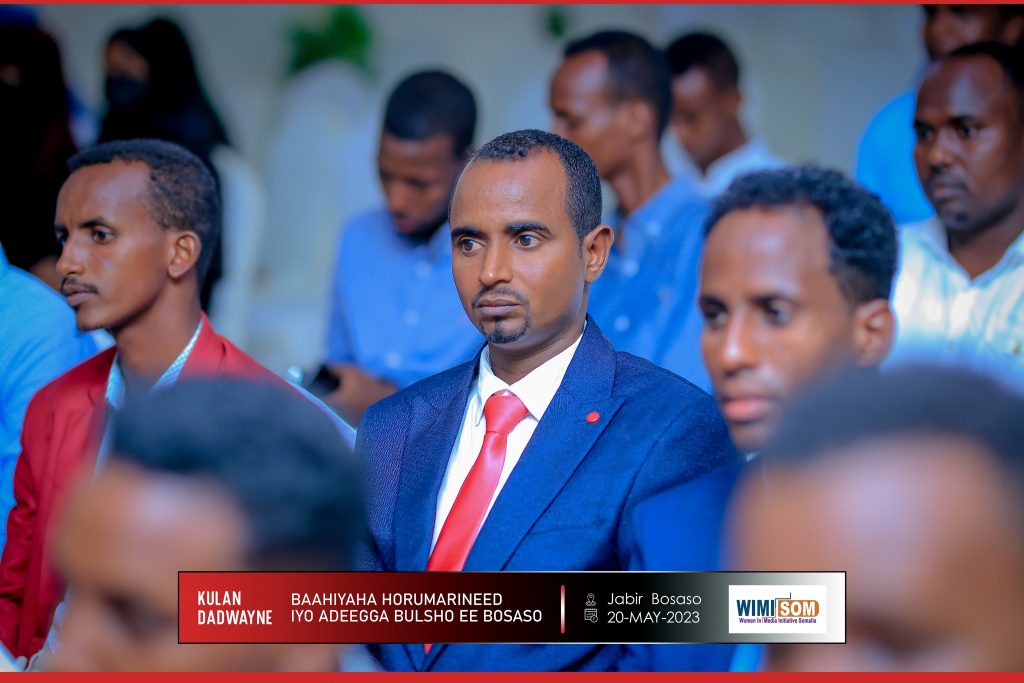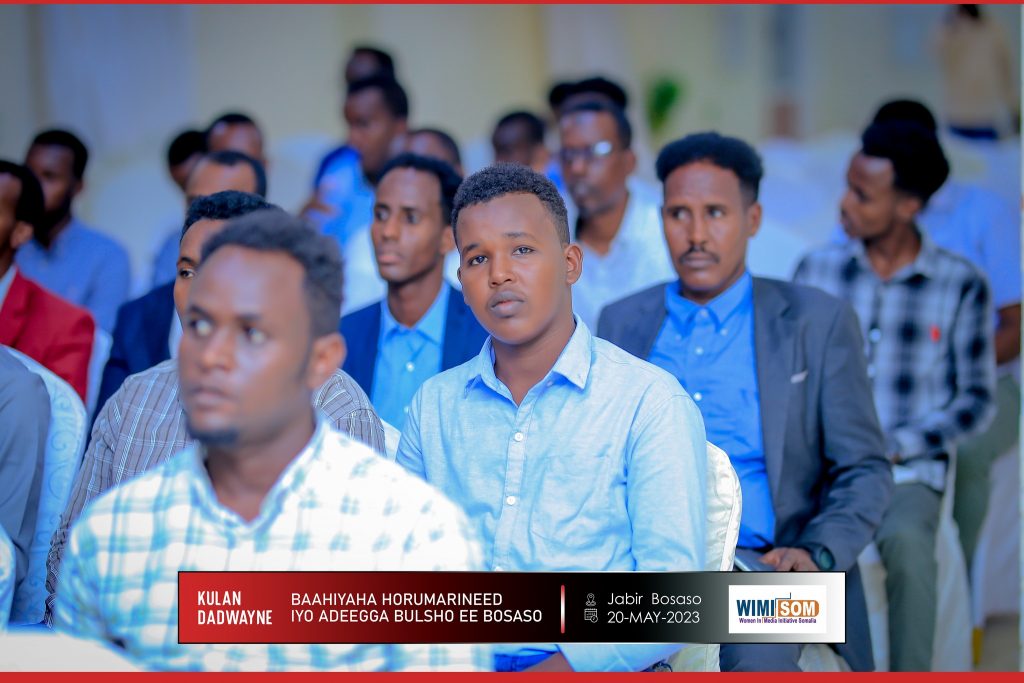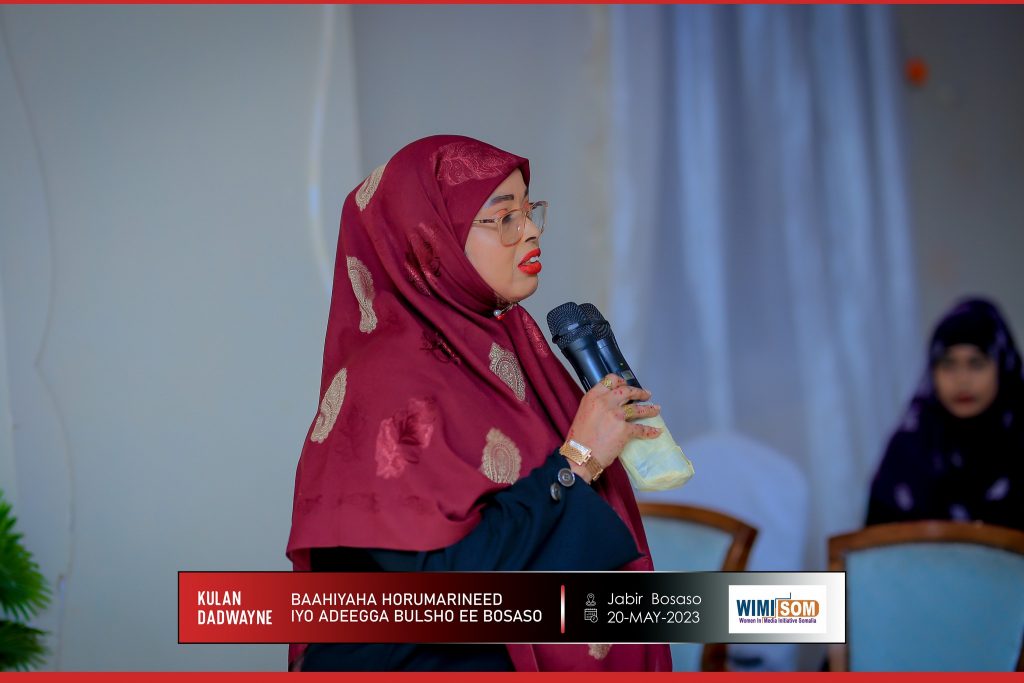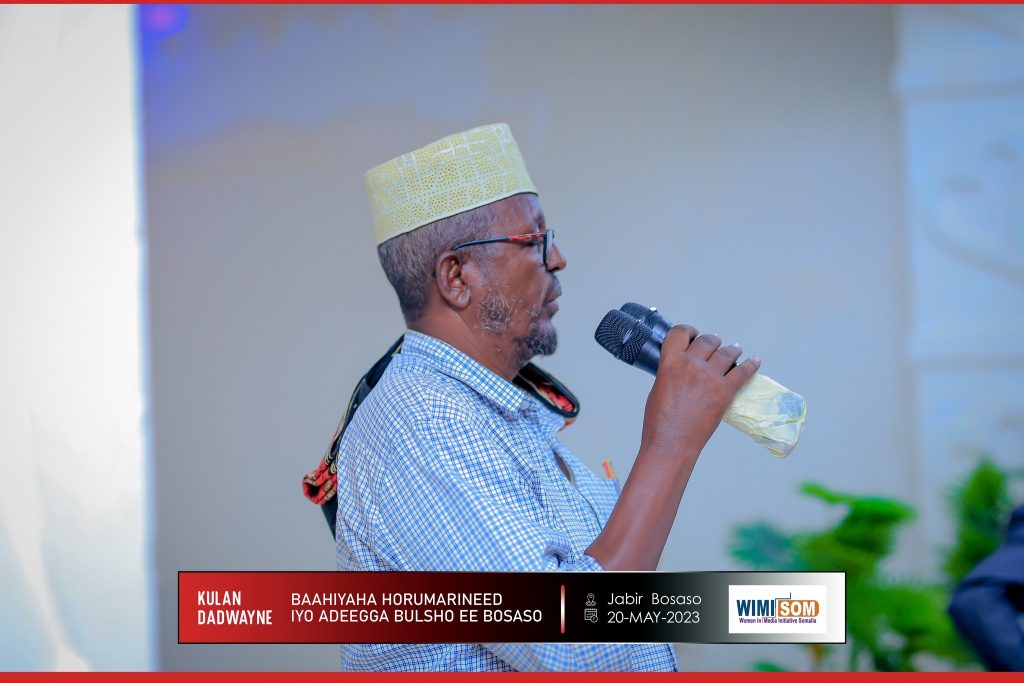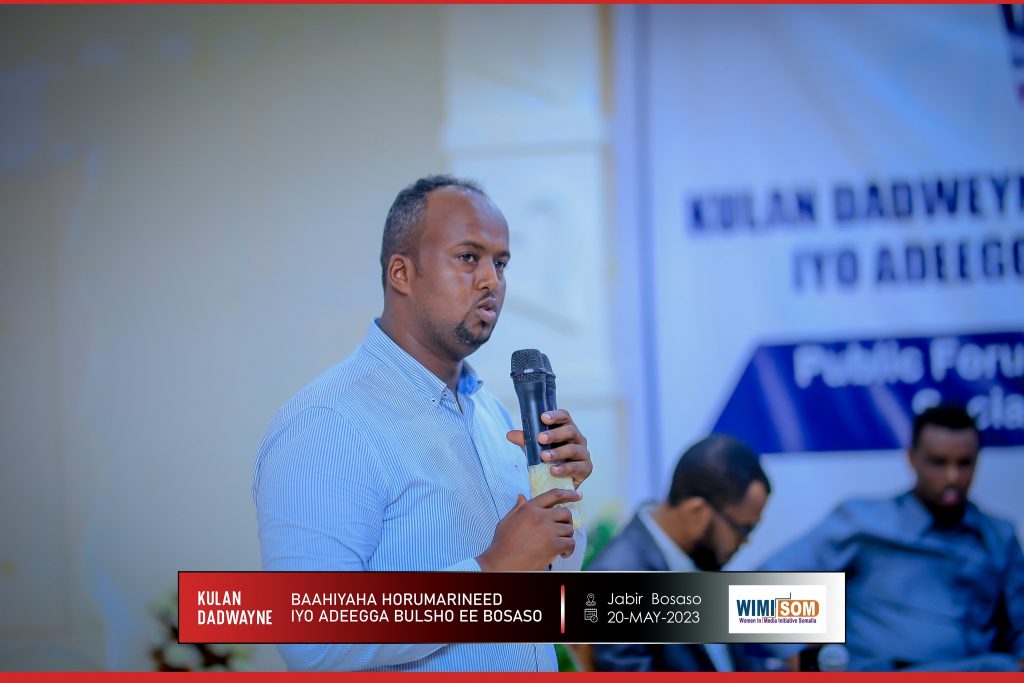 The Public forum was implemented with support from the United Nations Support Office in Somalia – UNSOM