With support from National Endowment for Democracy, WIMISOM organized a two-day training for fifteen early career female journalists in Bosaso. The training was on the ethics and principles of good journalism. In his opening remarks Yahye Mohamed, WIMISOM head of programs has stated the objective of the training and the importance of such training for early career female journalists and its potential to contributing to the improvement of their knowledge and skills necessary for professional practice of the profession and the advancement of their careers.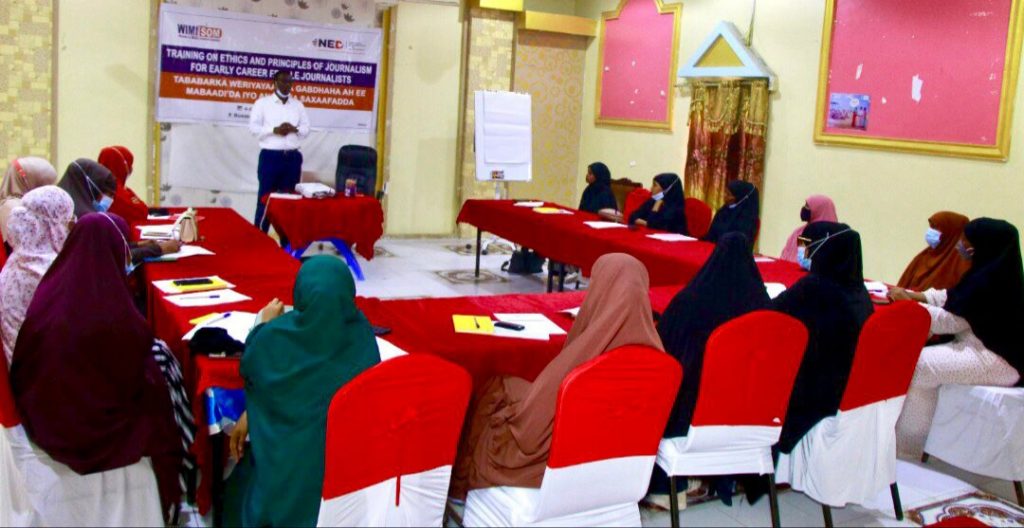 Yahye encouraged the trainees to take good stock of the training and to put into practice the concepts, knowledge and skills they gain during training. He stated that WIMISOM stands for the enhancement and the empowerment of journalists especially female journalists and urged the trainees to collaborate and network to achieve professional success.
Mohamed Hasan Dhalo, a journalist and producer who was invited by WIMISOM at the conclusion of the training has stated the potential of female journalists and that they should be adamant and active in the journalism profession with confidence. He encouraged them to specialize in their selection of programs and areas of journalism they will be working in.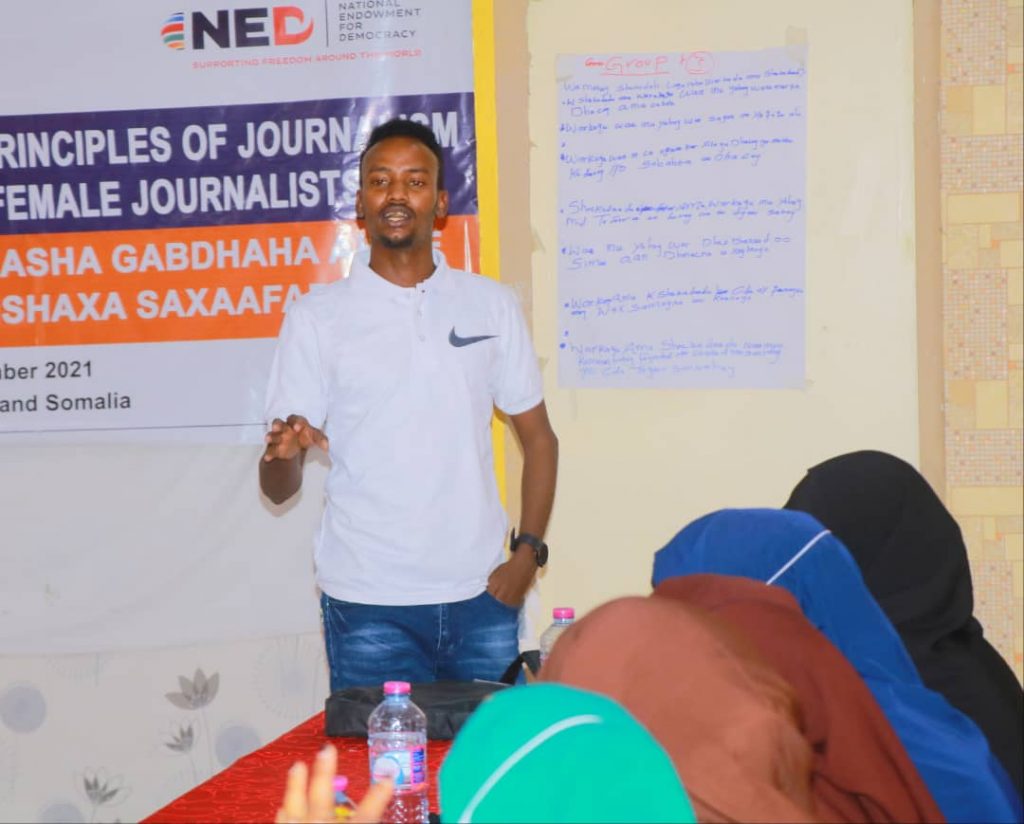 Shugri Abidasamad, WIMISOM director of trainings and advocacy, who was facilitating the training, has highlighted the work WIMISOM does and encouraged trainees to increase their efforts in improving their knowledge and practice of the journalism profession. She encouraged them to observe the ethics and regulations of the journalism profession. She stated that WIMISOM will be following their work and providing other capacity building opportunities.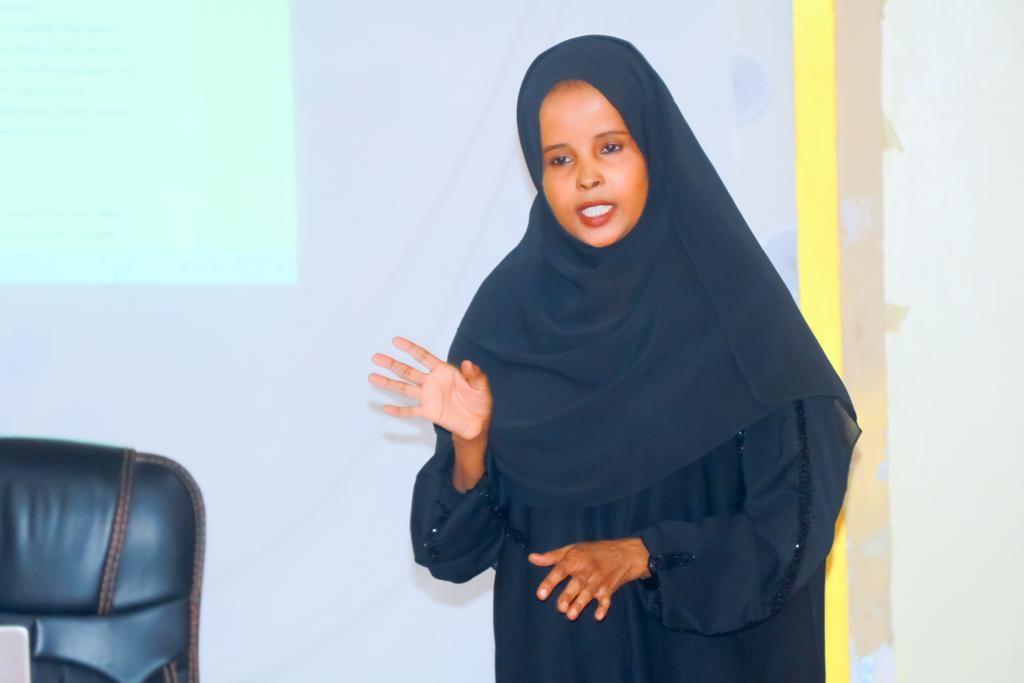 This training on basic journalism is the second of its kind to be organized by WIMISOM, the first was held in Garowe and they will be held in different towns in Puntland. WIMISOM stands for the enhancement of the capacity of women in media.