With support of National Endowment for Democracy – NED, Women in Media Initiative Somalia -WIMISOM from 19-20 of March 2022 has conducted a Training on Ethics and Principles of Journalism for Early Career Female Journalists in Galkiao. The objective was to impart in journalists knowledge and skills on principles of good journalism, essential qualities of journalists, news, interviews, producing programs and stories, and laws regarding journalism.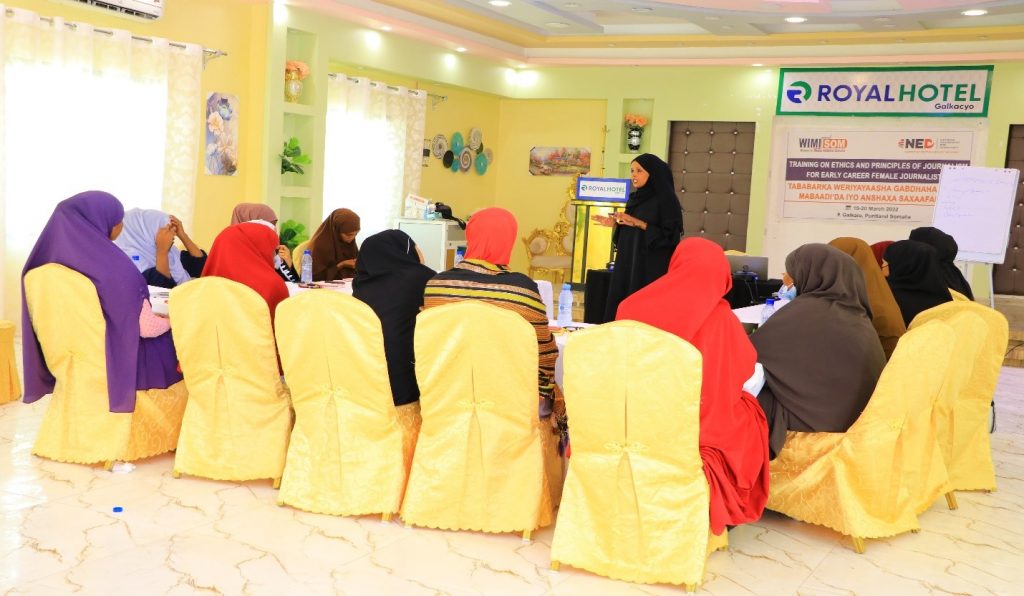 In her opening remarks Shugri Abdisamad, WIMISOM director of trainings and advocacy has stated the objective of the training and the importance of such training for early career female journalists and its potential to contributing to the improvement of their knowledge and skills necessary for professional practice of the profession and the advancement of their careers.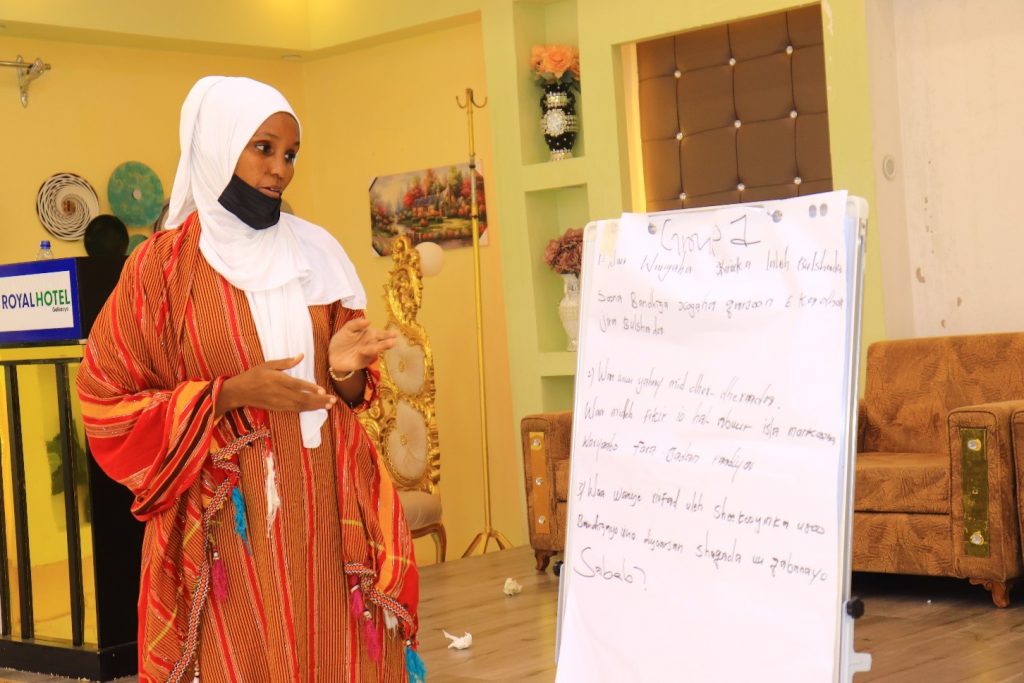 She encouraged the trainees to take good stock of the training and to put into practice the concepts, knowledge and skills they gain during training. She stated that WIMISOM stands for the enhancement and the empowerment of journalists especially female journalists and urged the trainees to collaborate and network to achieve professional success. The training was intended to building journalists' understanding of the topics, improve their practical skills and to serve as an opportunity for journalists to share experiences and learn from one another and to lay the foundation for experience sharing in the future.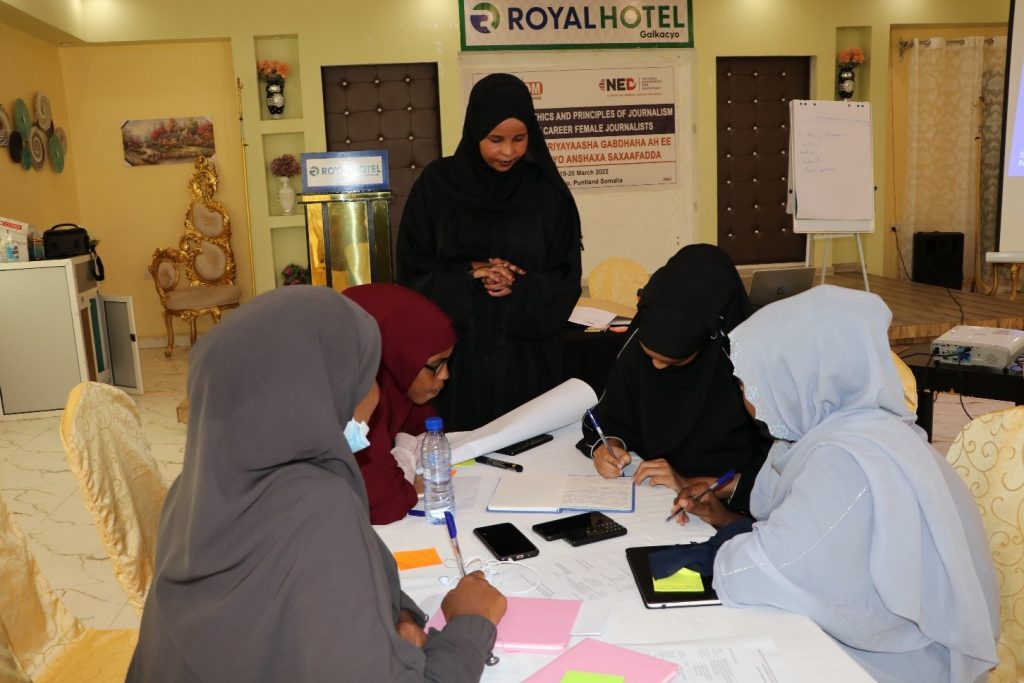 This training on basic journalism is the third of its kind to be organized by WIMISOM, the first was held in Garowe and they will be held in different towns in Puntland. WIMISOM stands for the enhancement of the capacity of women in media.
The training has successfully contributed to improvement of the trainees understanding and practice of journalism. The training also laid the foundation for the mentoring program that some of the trainees will be participating in.