We are committed to empowering women journalists; because empowered female journalists can make impact change in the society.
Our passionate is to encourage women's participation in discussion and decision-making tables, to participate in the decision-making that influences on them.
We are always at the forefront of campaigns to end violence against women, girls and children.
We foster dialogues and discussions to make solutions for issues affecting women and society in general.
We stand for the advancement of the capacity for female journalists so that they can apply their knowledge to their work.
Women In Media Initiative Somalia is a non-profit Initiative, we empower women in and through media and using evidence based research and employing media and communication, we advocate for social change through promotion of human rights, safety and security of women journalists, gender equality, good governance, women political in participation and elimination of gender all types of based violence against women, girls and children.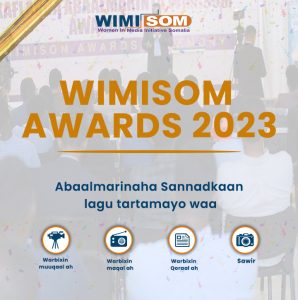 WIMISOM waa hay'ad madax-bannaan oo maxalli ah oo ka shaqaysa horumarinta warbaahinta, u qareemitaan bulshada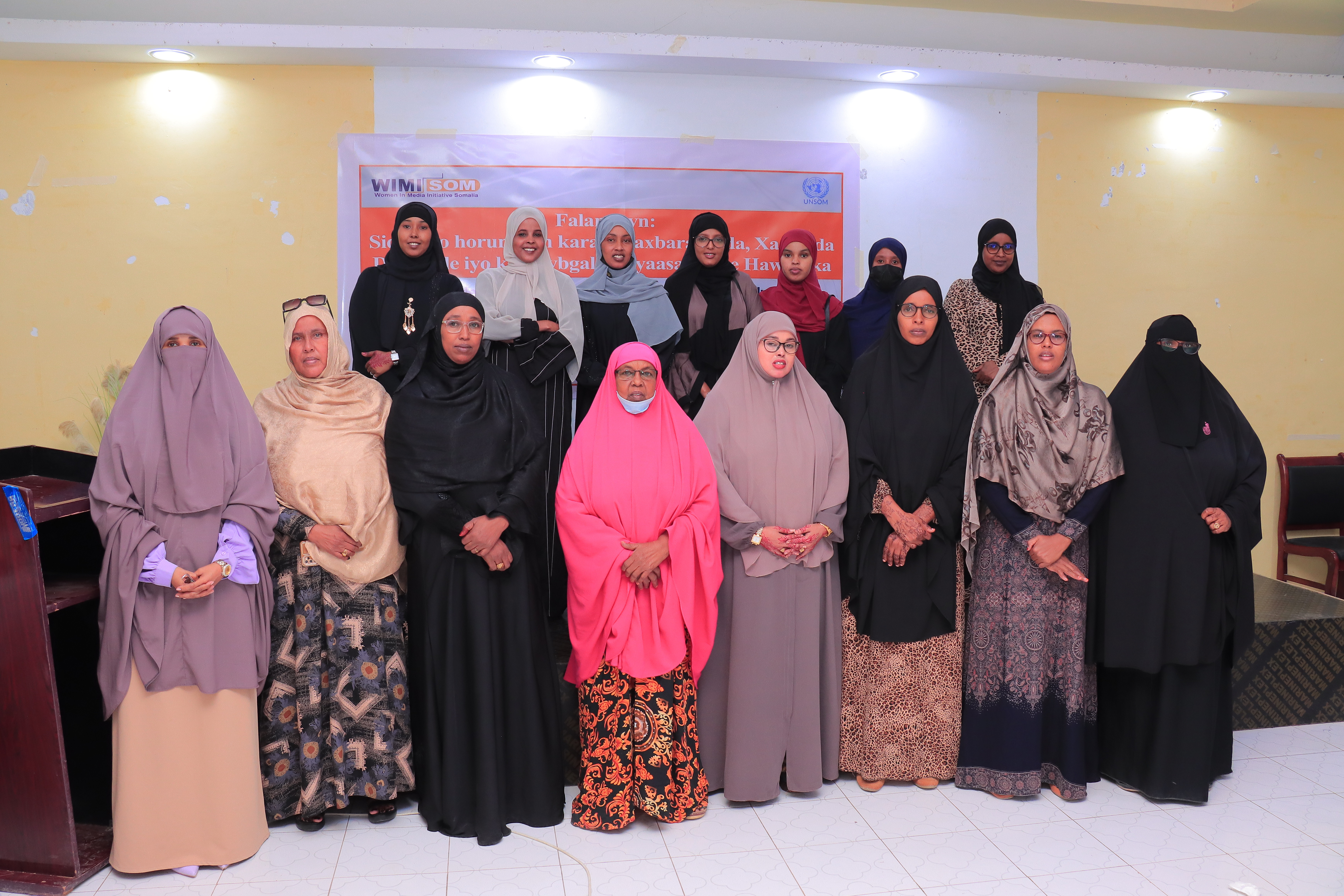 In commemoration of #16 Days of Activism against Gender-Based Violence, Leaders from various sectors came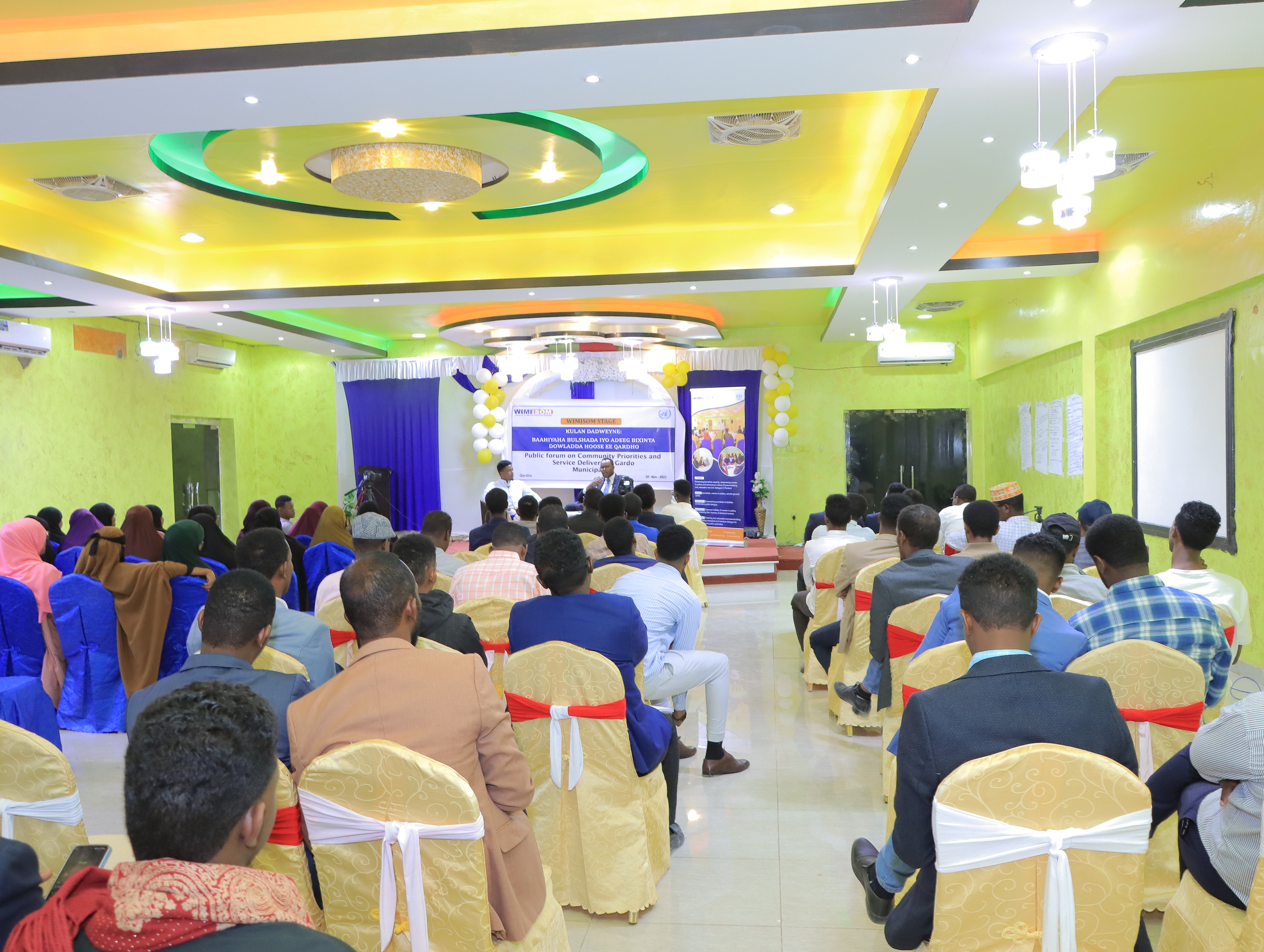 On November 29th, 2023, WIMISOM held in Gardo a public forum to discuss the Community